NICK MEEK
FOR
HOWDEN
Nick Meek shoots the first poster advertising campaign from insurance company, Howden. Shooting a total of 5 concepts, Nick's imagery saw a UK-wide production over the space of a week with the team travelling from the Isle of Arran to the South Coast in order to capture a variety of scenarios and visuals that help tell the story of the campaign at hand.
Working with a variety of locations meant dealing with the ever-unpredictable UK weather. Visiting locations ahead of the shoot days and being able to adapt to changing circumstances, allowed Nick and the team to capture a series of beautiful images that act as testament to the work put into delivering the concept to the highest level.
NICK MEEK
HOWDEN
LUCKY GENERALS
To capture the Distillery image concept, the team travelled to the Isle of Arran. With the local ferry as the only feasible transport to the location and the seas being rough on the day, it was touch an go whether the ferry could sail. With the person at the ferry office putting the possibility of travel up to the captain, the resulting trip ended up being probably the roughest ferries the team have taken.
That kind of weather often brings amazing lighting conditions and Arran didn't disappoint.
ISLE OF ARRAN FERRY CROSSING
BTS Shot of the scale of the distillery surroundings
CONSTRUCTING THE PURPOSE MADE BACKDROP FOR THE FLORIST IMAGE
Shooting the Florist concept in Brighton, the team entirely transformed a florist store to fit the creative concept. Styled by Camilla Byles to create a lush floral backdrop, the local residents took notice and the crew were visited by an older gentleman who, completely ignoring the camera, asked for a bunch of flowers for his wife's 70th birthday. He got more than he bargained for as the shoot day had come to an end so, with the clients blessing, he received an enormous bunch of flowers ready for a memorable birthday gift.
FINAL IMAGES WITH ARTWORK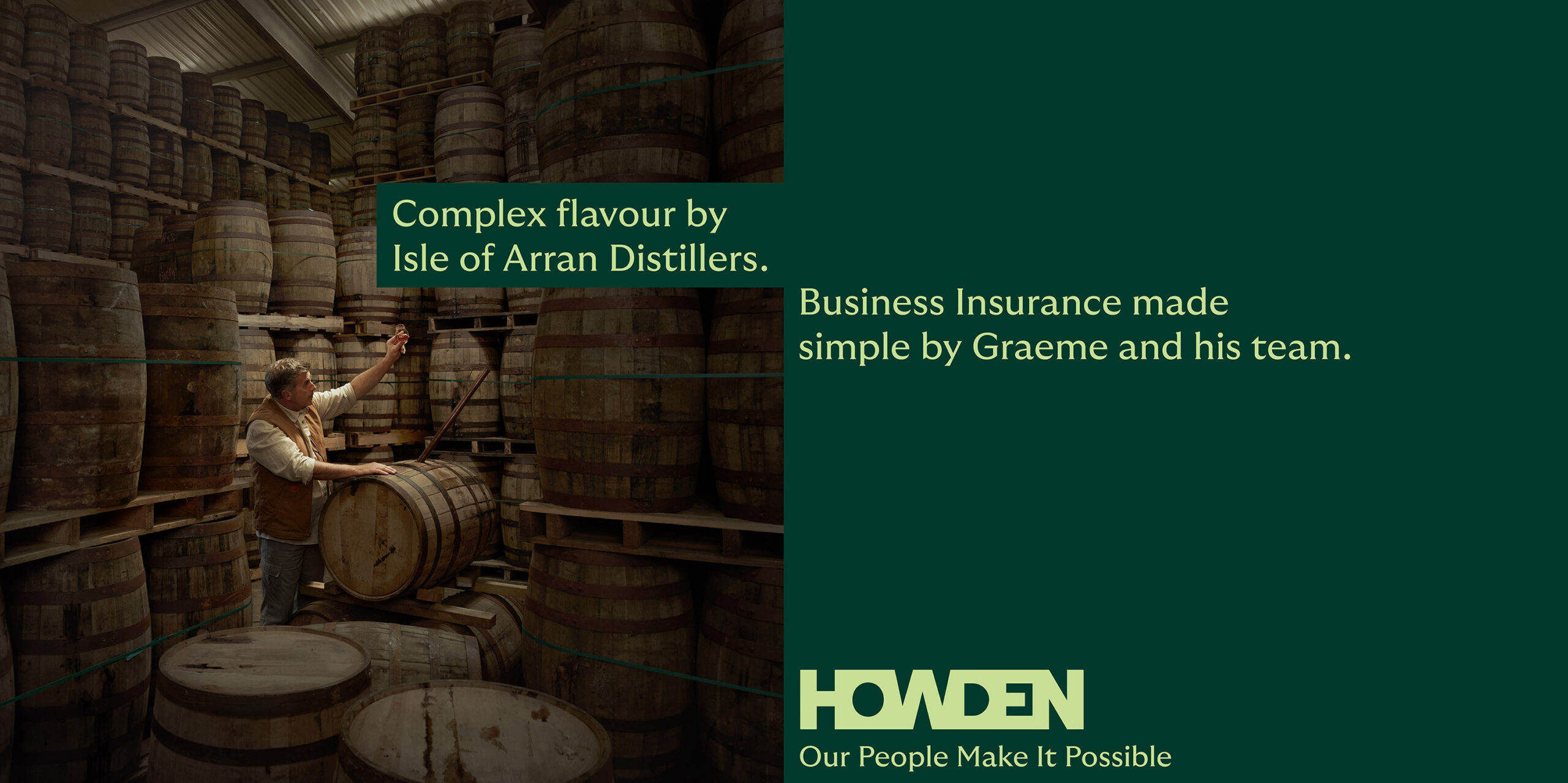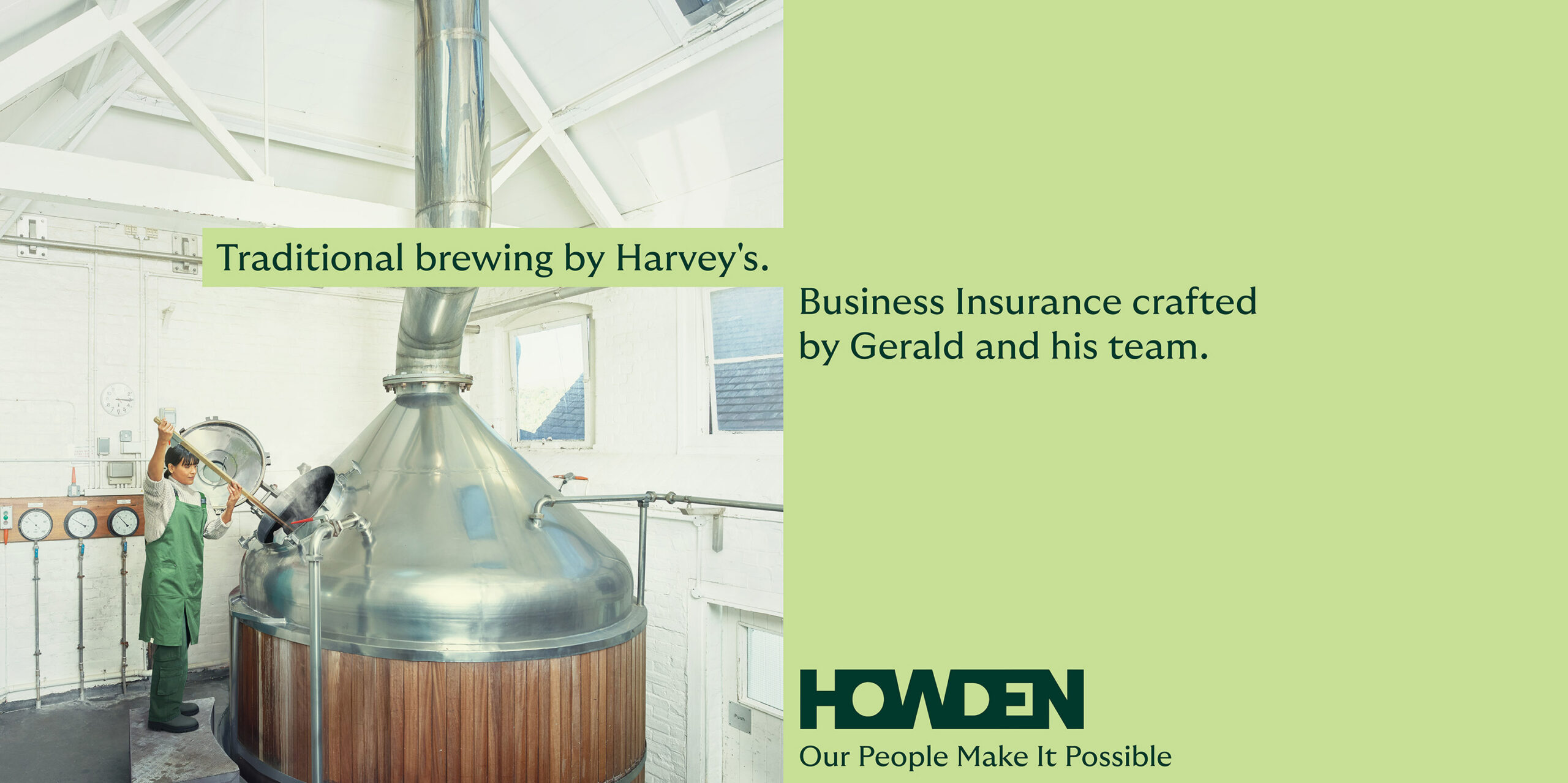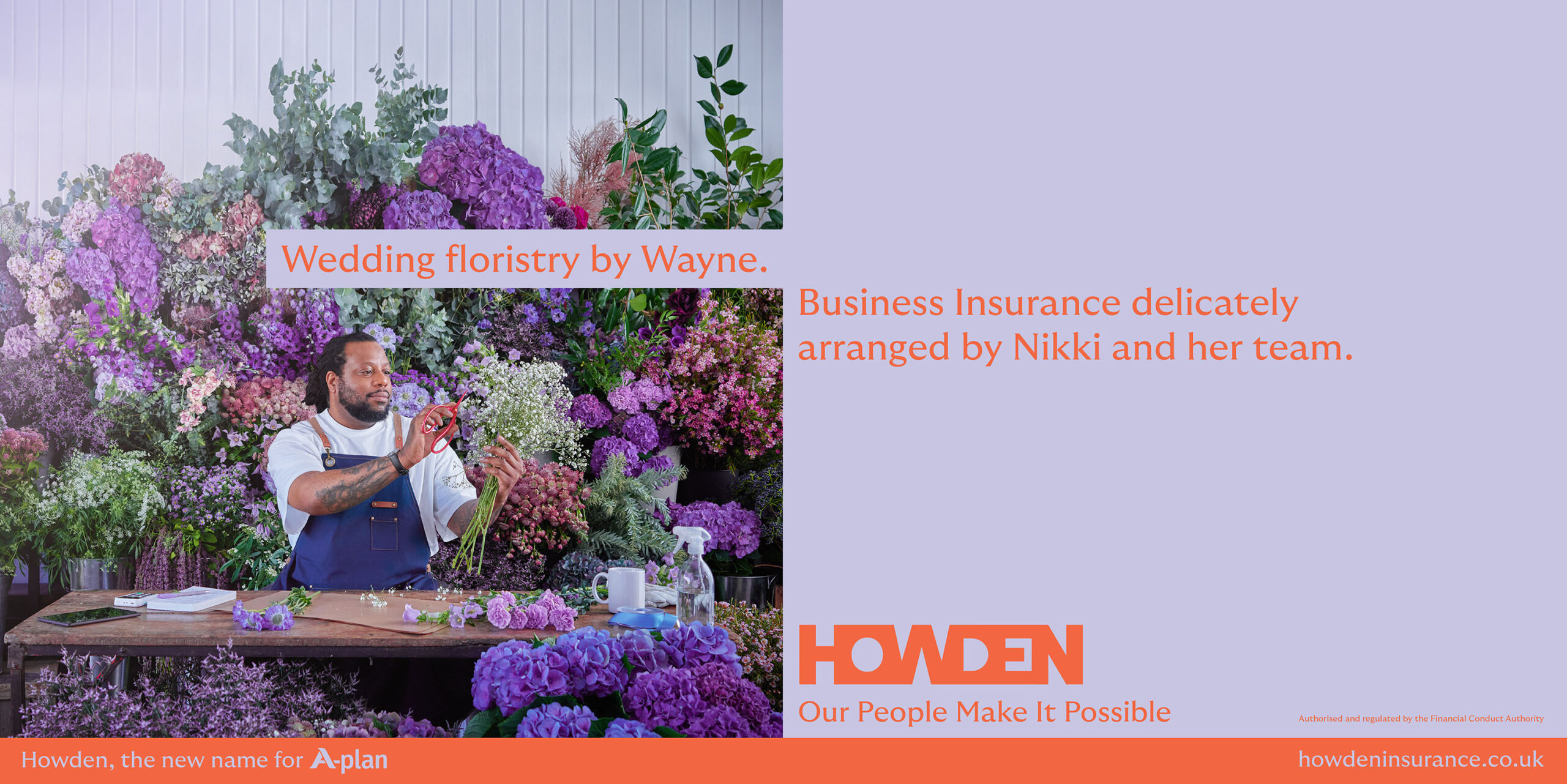 With one shoot day allocated for the 'road trip' shot and knowing the unpredictability of the Scottish weather, Nick travelled to Scotland in his own time to ensure he could get the right light for the landscape shot. The shoot day provided 100 % rain and very limited visibility, but with the weather the day before being absolute gold, Nick shot the landscape whilst sending images to the team as they traveled up on the train,  explained the weather situation for the next day and locked the shot off. The next day  the models were lit in the rain and dropped the two images together in post.
Photographer
@Nick Meek
Production
@Wren Agency
ADVERTISING AGENCY
@Lucky Generals
CREATIVE DIRECTOR
Danny Hunt
ART DIRECTORS
Sam Beaumont + Jesse Sharpe-O'Hare
CLIENT
@Howden
CASTING
@Camilla Arthur Casting
PROPS/ SET STYLING
@Camilla Byles
WARDROBE STYLING
@Sylvester Yui
HMU
@Joanna Bernacka
LOCATIONS
@Locate Productions
POST PRODUCTION
@Curious Productions
SPECIAL THANKS
EMILY MCBEAN