FEATHERSTONE STREET
DAVID STEWART
FEATHERSTONE STREET BY DAVID STEWART, IS AN ONGOING SERIES OF PORTRAITS OF THE PEOPLE WHO HAVE FEATURED THROUGHOUT STEWART'S SUCCESSFUL 40 YEAR PHOTOGRAPHIC CAREER.
STEWART WAS INSPIRED WHEN HIS STUDIO BECAME FLOODED WITH NATURAL DAYLIGHT DUE TO THE DEMOLITION OF A BUILDING OPPOSITE AT THE END OF 2019, TEMPORARILY TRANSFORMING HOW HE WAS ABLE TO WORK IN THE SPACE.
USING ONLY THIS NATURAL LIGHT, AND A LARGE FORMAT CAMERA SHOOTING ON 8X10 FILM, HE BEGAN TO PHOTOGRAPH FORMALLY POSED PORTRAITS OF SOME OF THE PEOPLE WHO HAD BEEN INVOLVED IN HIS WORK IN A NUMBER OF DIFFERENT WAYS OVER THE PAST FOUR DECADES.
THIS INITIAL STAGE OF FEATHERSTONE STREET CONTINUED THROUGHOUT THE PERIODS OF UK LOCKDOWN UNTIL, IN THE AUTUMN OF 2020, THE BUILDING OPPOSITE STARTED TO RISE AGAIN, GRADUALLY TAKING BACK THE NATURAL LIGHT AND SO MAKING THE EXPOSURE STEWART REQUIRED FOR THE LARGE FORMAT 8X10 FILM TOO LONG TO FREEZE HIS SUBJECTS.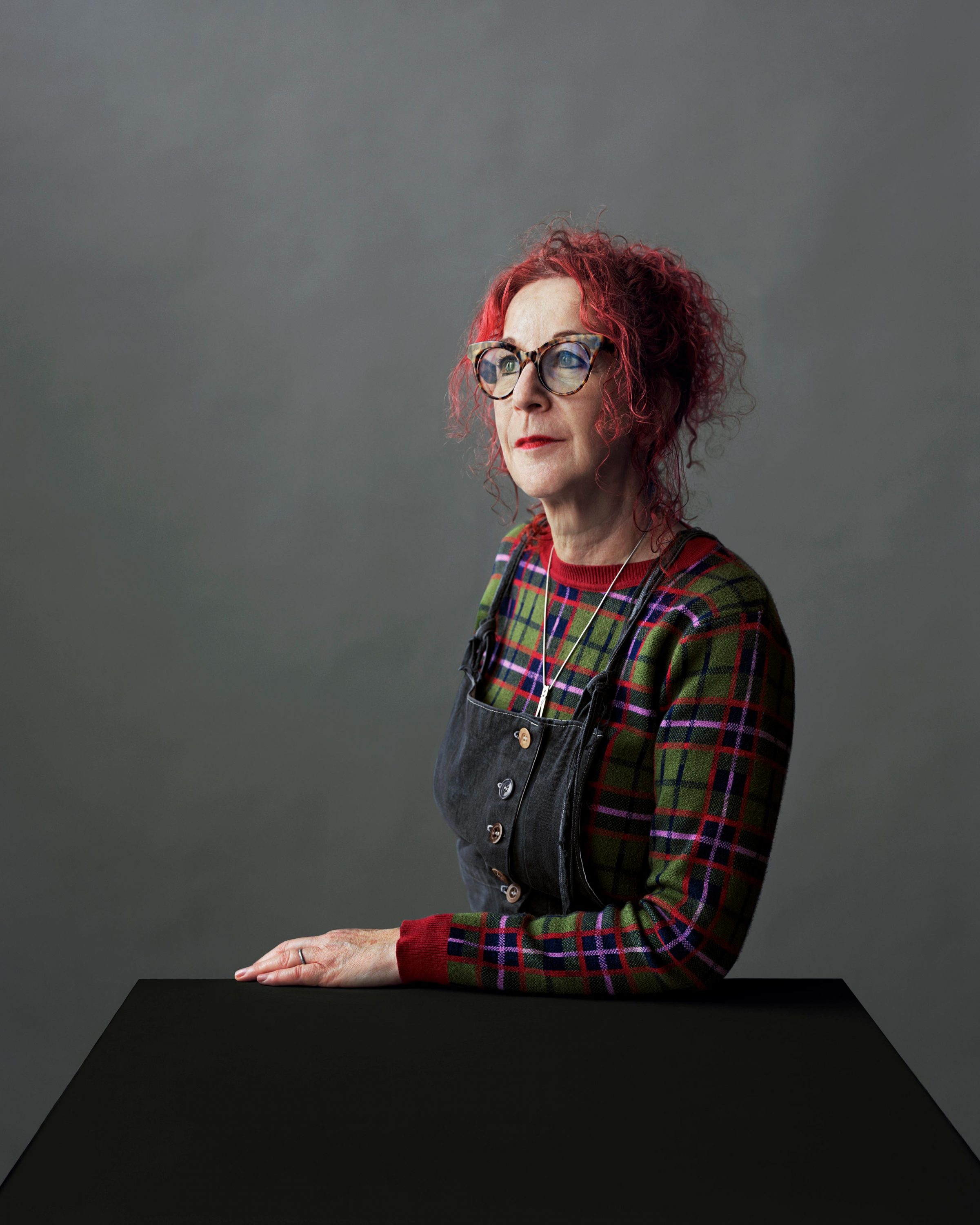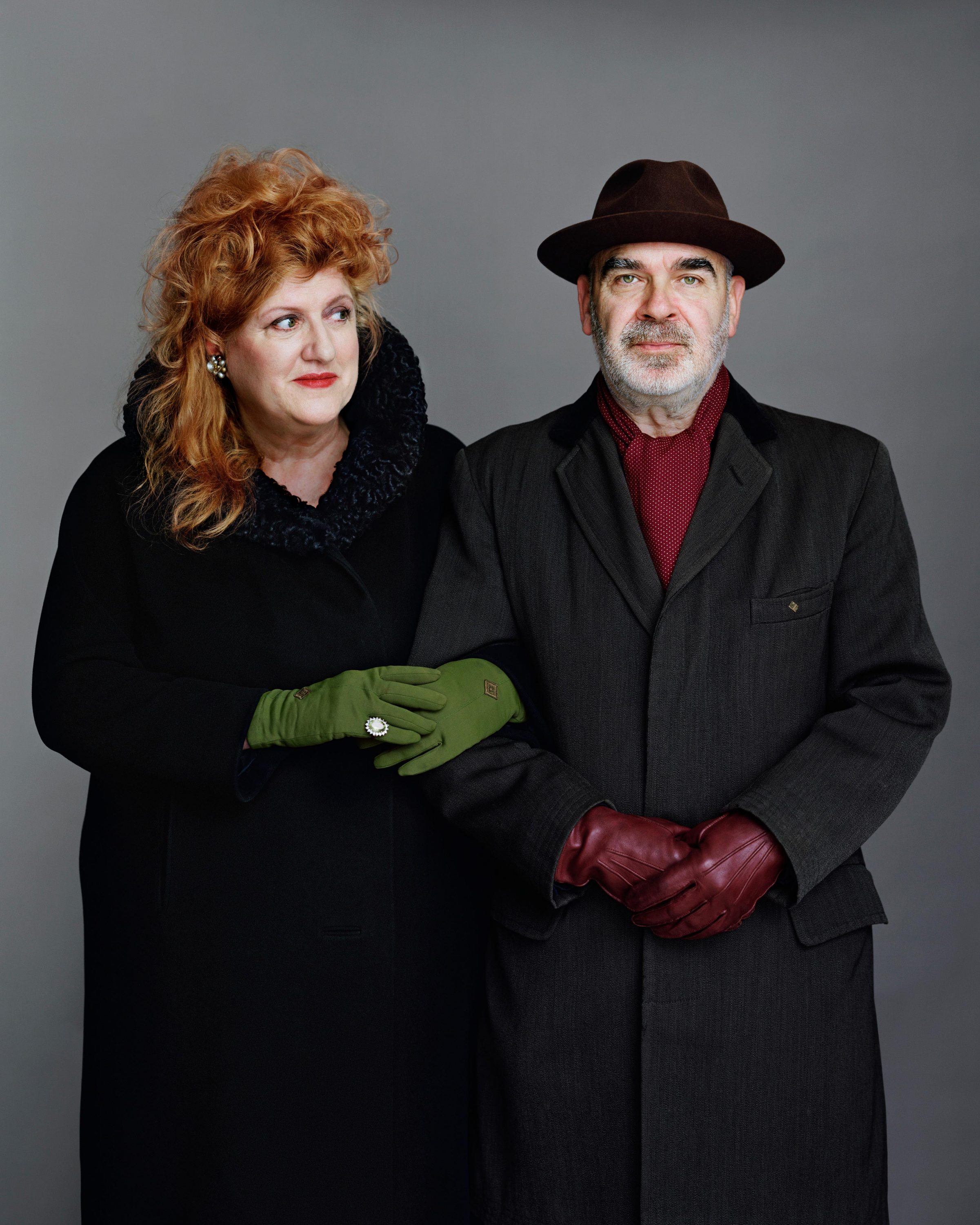 Included in the 25 portraits is the person, who in 1984, gave him his first commission as a photographer in his own right; various assistants; his printer; and the designers of his books. At no point though does Stewart reveal his relationship to each photo, the smaller scale of this series naturally draws the viewer closer to the portraits, leaving it up to them to create their own narrative. For someone who is known for his intricately staged imagery, these portraits appear, at least initially, to be incredibly pared back. The subjects always remain the focal point, yet there are subtle pointers that reflect Stewart's relationship with them and his insider knowledge of their roles and characters, that slowly become apparent upon closer observation.  
FEATHERSTONE STREET / THE GALLERY
Using a contemporary take on famous artists such as renowned photographers Richard Avedon and Irving Penn, he plays with their styles and by giving the viewer gentle hints to the sitter's life and story, David successfully blends the art of portraiture with storytelling, capturing small moments that become bigger due to the emotions that are carried with them.  
Previously as a photographer, Stewart appears a few steps removed from his subjects, both empathising with but also at times gently mocking them, and yet here in this series Stewart uses his photography as an act of celebration of those who helped make it all possible.  
FEATHERSTONE STREET / PRIVATE VIEW
THE FIRST PHASE OF THE SERIES FEATURES 25 PORTRAITS. ALONGSIDE THE EXHIBITION AT WREN LONDON, IT IS PUBLISHED AS A BOOK DESIGNED BY BROWNS EDITIONS, THE DESIGNERS OF WHICH STEWART HAS ALSO PHOTOGRAPHED AND FEATURED HERE.
LIMITED EDITION PRINT PUBLICATION BY BROWNS EDITIONS
IN-STUDIO AT BROWNS DESIGN