PAID CONTENT
DAVID STEWART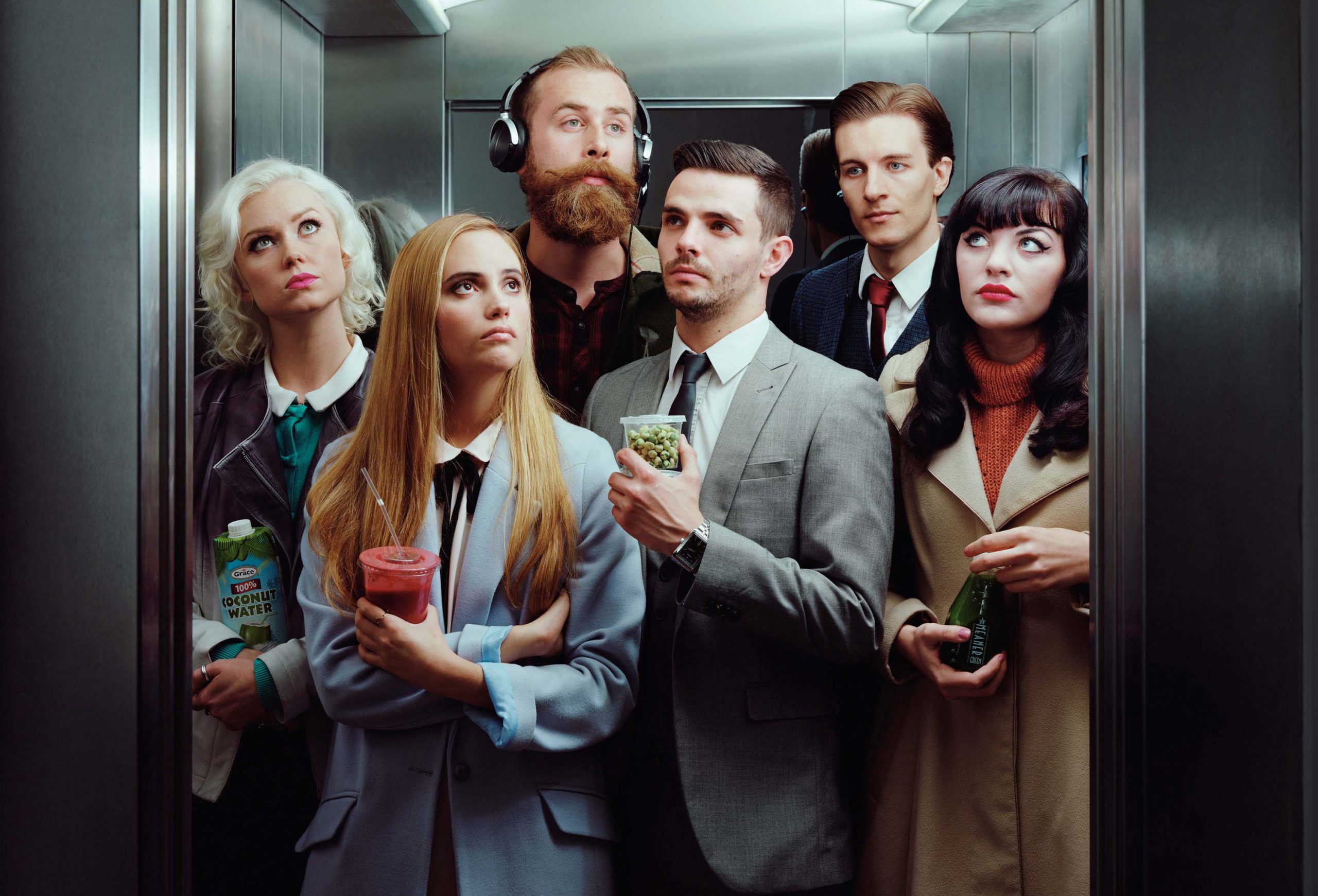 Paid Content by David Stewart wryly captures in rich detail the strange rituals of the advertising agency, an industry that David himself knows intimately, having built an illustrious career as a commercial photographer.
David mined his own personal experiences for many of the scenes photographed, but as the project developed further, those he knew within the industry started to send over situations that they had been privy to too. As a result, the project sends up a range of scenarios that will be familiar to those who have ever worked in the creative industries; from the reception desk, to the client conference call, the creative floor (complete with each creative plugged in to their headphones), a packed lift, an overnight pitch, an awards ceremony, and even a photoshoot itself.
David's signature large format photographs are meticulously constructed, with every detail and every expression considered. The biting portrayals in Paid Content encourage the audience to slow down and consider the true nature of creativity.
Paid Content was accompanied by an exhibition at WREN London (the gallery's second exhibition), and a glossy soft cover publication published by Browns Editions. The book was designed by Browns Design to resemble a glossy fashion magazine (minus the advertising), and was launched at New York Art Book Fair. Following the London exhibition at WREN, the works went on to be exhibited at White Elephant Gallery, near David's home town in Lancashire.
Press Articles
Creative Review
Another Magazine
Elephant Magazine
White Elephant
Paid Content @ Wren London
BOOK DESIGNED AND PUBLISHED BY
Work in progress @Brownsdesign
BILLBOARD INSTALLATION @ OLD STREET EC1
Paid Content @ Great Eastern Wall Gallery, EC1
EXHIBITION LAUNCH @WREN LONDON
EXHIBITION LAUNCH @WREN LONDON
Paid Content: The Trailer