RACHEL LOUISE BROWN
FOR
OLIO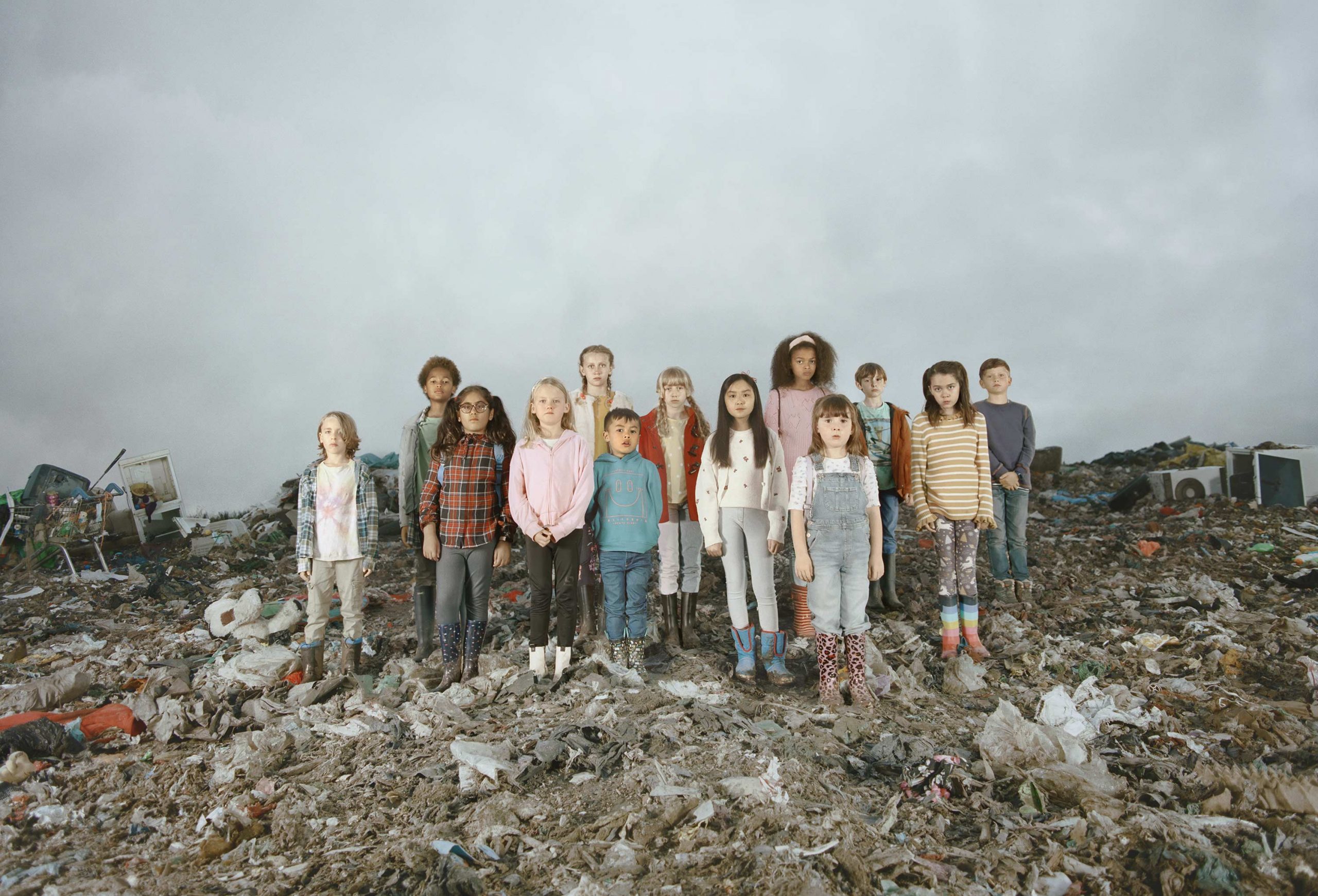 In September 2021, Rachel Louise Brown was commissioned by food sharing app Olio and creative agency Hell Yeah! to capture striking visuals for Olio's new campaign 'Let's Not Waste Our Wonderful World'.
Created with the help of the Sky Zero Footprint Fund – a funding scheme to fast track brands committed to sustainable initiatives using the power of television – the campaign aims to illuminate the staggering scale of household waste in the UK and globally.
Rachel's tender and arresting portraits of tomorrow's generation were shot on location at a real landfill site, throwing in to sharp light the human impact of rising consumption and waste levels. Also capturing filmic images on-set of the making of the project, Rachel's stills are paired with an accompanying film soundtracked by Louis Armstrong's 'What a Wonderful World'.
The imagery runs across a number of OOH sites in the UK from November 1st.
BEHIND THE SCENES / JLA RECYCLING SWANSEA LANDFILL
The location itself proved difficult to work with, with heavy spells of rain and limited safe space to shoot in within the landfill site itself, forcing Rachel to think fast on her feet. This arguably emulates the message of the campaign, that our world is falling apart and it is our children who will have to suffer within it unless we make a change. The shooting style is intense yet powerful, focusing initially on the children, and showing discarded toys, bags, TVs and other household waste on the landfill site, before panning out at the end to reveal the enormity of just one single landfill.  
The obstacles the shoot faced paired with dismal atmosphere encapsulates the notion that this isn't a dystopian vision of the future, but a very grim and current reality. However, it is one that can be fixed.  
BEHIND THE SCENES / OLIO SHOOT PRODUCTION, SWANSEA