Dougie Wallace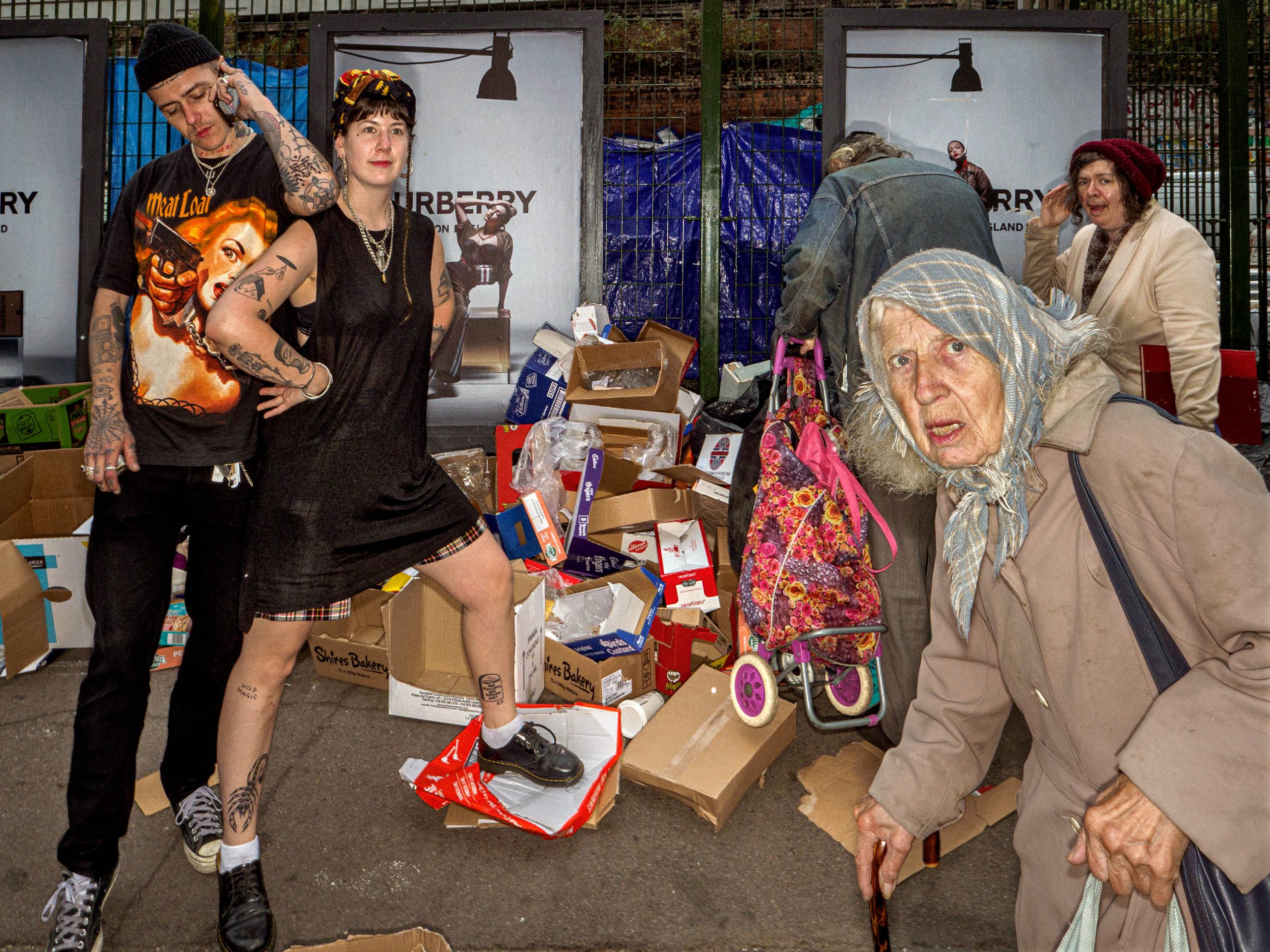 Dougie Wallace's uncompromising observational photographs portray everyday life in all of its grit and glory.
A Dougie Wallace photograph is instantly recognisable for its direct and unflinching approach; using handheld lighting and his trademark confidence, Dougie captures the human comedy, tragedy, and drama of the street. "What motivates my pictures is human behaviour. People, their interactions and emotions fascinate me… Translating this, through my lens, into social wit, criticism and humorous vignettes is what stimulates me.'
Having achieved international recognition with his long-term social documentary projects, Dougie has published each major body of work via Dewi Lewis Publishing, including Shoreditch Wildlife, Stags, Hens & Bunnies: A Blackpool Story, Harrodsburg, Well Heeled, East Ended, Road Wallah and Bus Response – Dougie's portrait of London amid the turbulence of the 2020 Coronavirus pandemic.
In 2017, BBC4 featured Dougie on documentary series 'What Do Artists Do All Day?', following him as he completed work on the photographs for Harrodsburg in Knightsbridge. The project captures the affluent shoppers and consumerist culture surrounding London's most famous department store, and has been exhibited both in London and Jeddah, Saudi Arabia. He has been enlisted to apply his striking style to brands and titles including BBC, The Economist, Louis Vuitton, The New York Times, Sky, Supreme, Tatler, and VICE.