DAVID STEWART
FOR
THE DVLA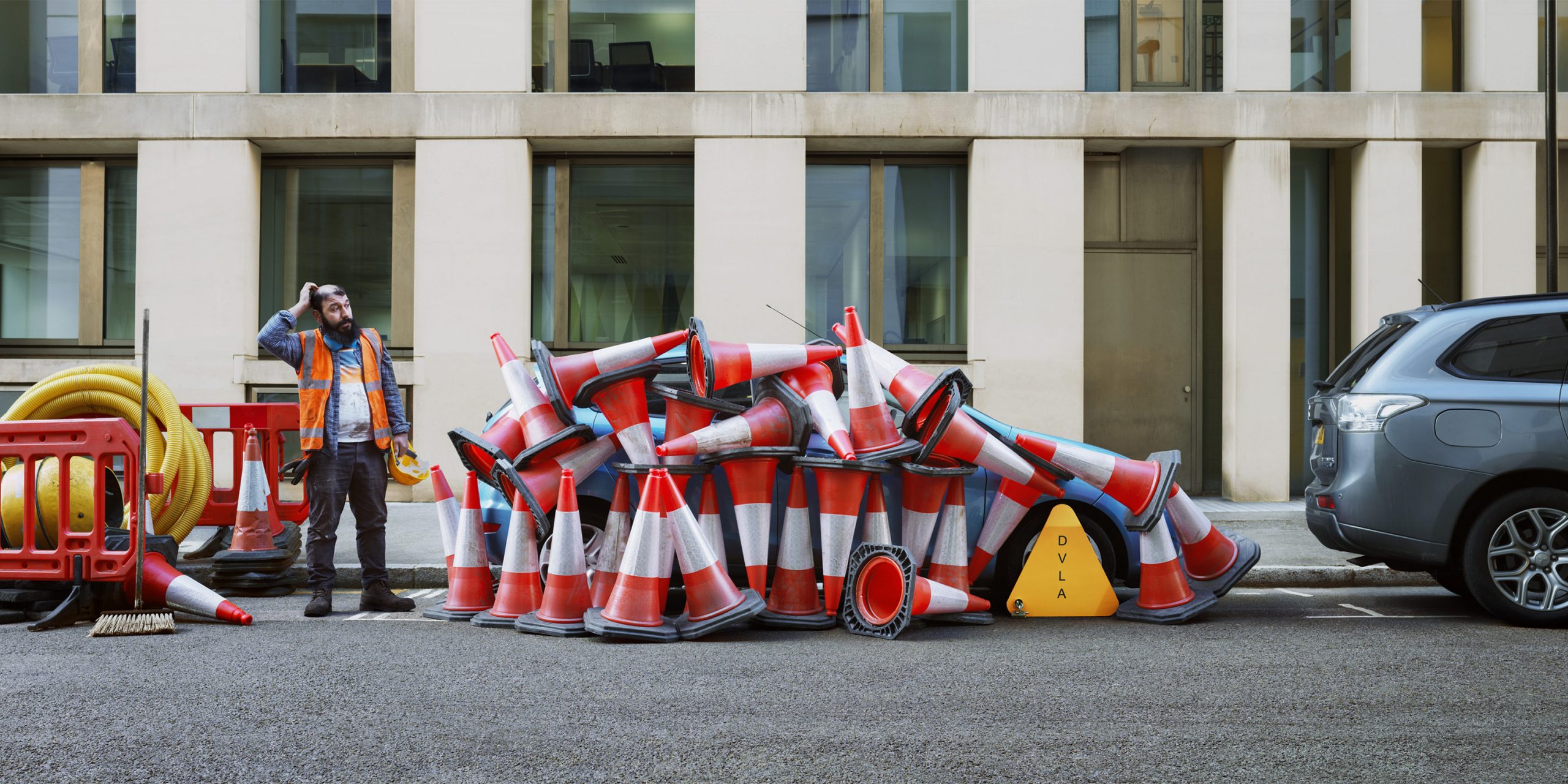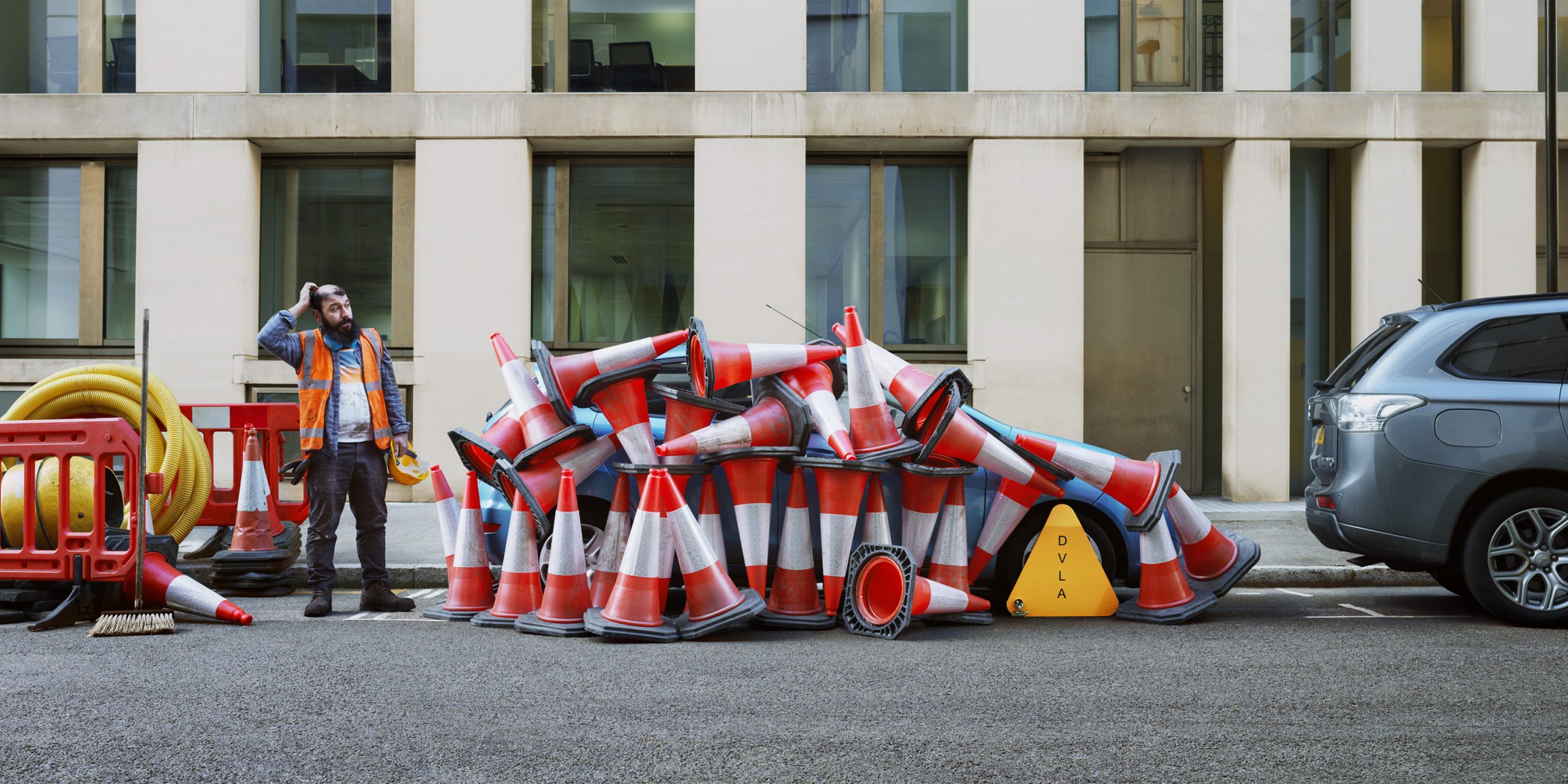 DAVID STEWART WAS COMMISSIONED BY VMLY&R TO CREATE  THE DVLA 'HIDE' CAMPAIGN.
THE CONCEPT WAS CENTRED AROUND REMINDING PEOPLE TO ENSURE THEY TAX THEIR VEHICLES WITH THE DVLA – BUT PAIRED WITH DAVID'S SIGNATURE TONGUE N' CHEEK STYLE.
THREE CARS WERE PURPOSELY HIDDEN UNDER HEDGING, TRAFFIC CONES AND FENCE PANELS, IN AN OBVIOUSLY IRONIC WAY THAT CAPTURED THE ATTENTION OF PASSERS BY.
THE CAMPAIGN WAS SHOT OVER THREE EXTERNAL LOCATIONS THAT SIGNIFY URBAN, SUBURBAN AND RURAL SCENARIOS: SHOREDITCH'S CHRISTOPHER STREET IS WHERE THE TRAFFIC CONES TAKE CENTRE STAGE, A STREET IN THE HEART OF LONDON'S DOCKLANDS FEATURING THE FENCE PANELS, AND FINSBURY PARK FOR THE HEDGE SHOTS.