CROWNS & OWLS
FOR
ADIDAS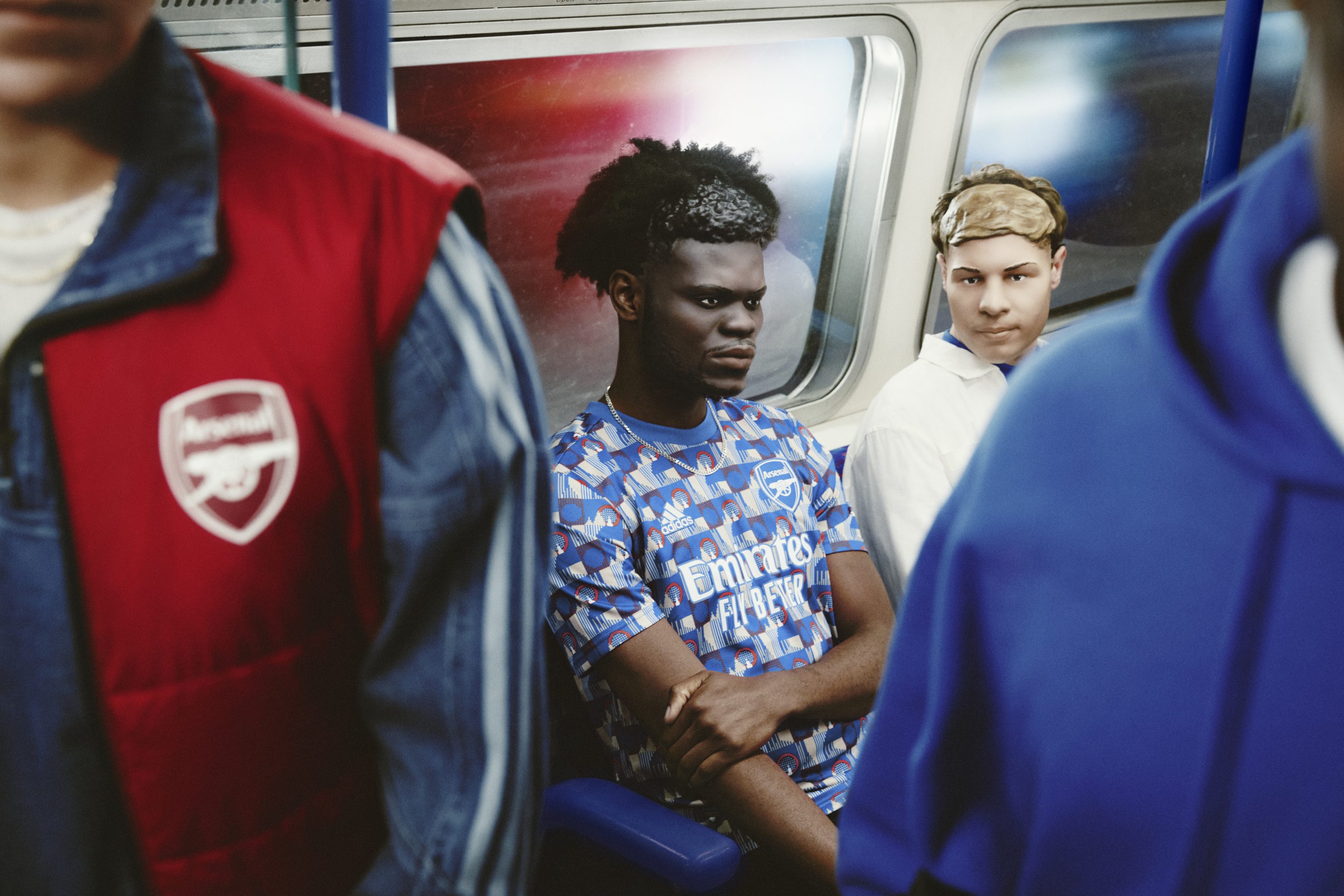 WREN was commissioned by new creative agency Homeground (est. 2021) to work on this campaign for Adidas in collaboration with Arsenal Football Club and Transport for London. The team at WREN managed both the art buying and production for the campaign which centres around the promotion of the new Arsenal pre-match kit and features the pattern of the Piccadilly line tube seats. Teaming up with with photographic trio Crowns & Owls, and specialist model maker, Ben Millar, the campaign was brought together across multiple London locations.
Crowns & Owls are an image making/creative direction trio. Originally beginning their career as film makers, they have created moving image work for music artists such as Slowthai and London Grammar. With their transition into still imagery – which are rich with cinematic undertones – very much echoing their creative starting point.
Homeground launched in 2021 by Rachid Ahouiyek, Henry Scotland and Nico Tuppen as a creative advertising agency specialising on campaigns and brands within sports and sports culture.
The concept of the campaign aimed to create the illusion that multiple – almost 'clone-like' – versions of three Arsenal players, Mana Iwabuchi, Thomas Partey and Emile Smith Rowe, have infiltrated the London Underground.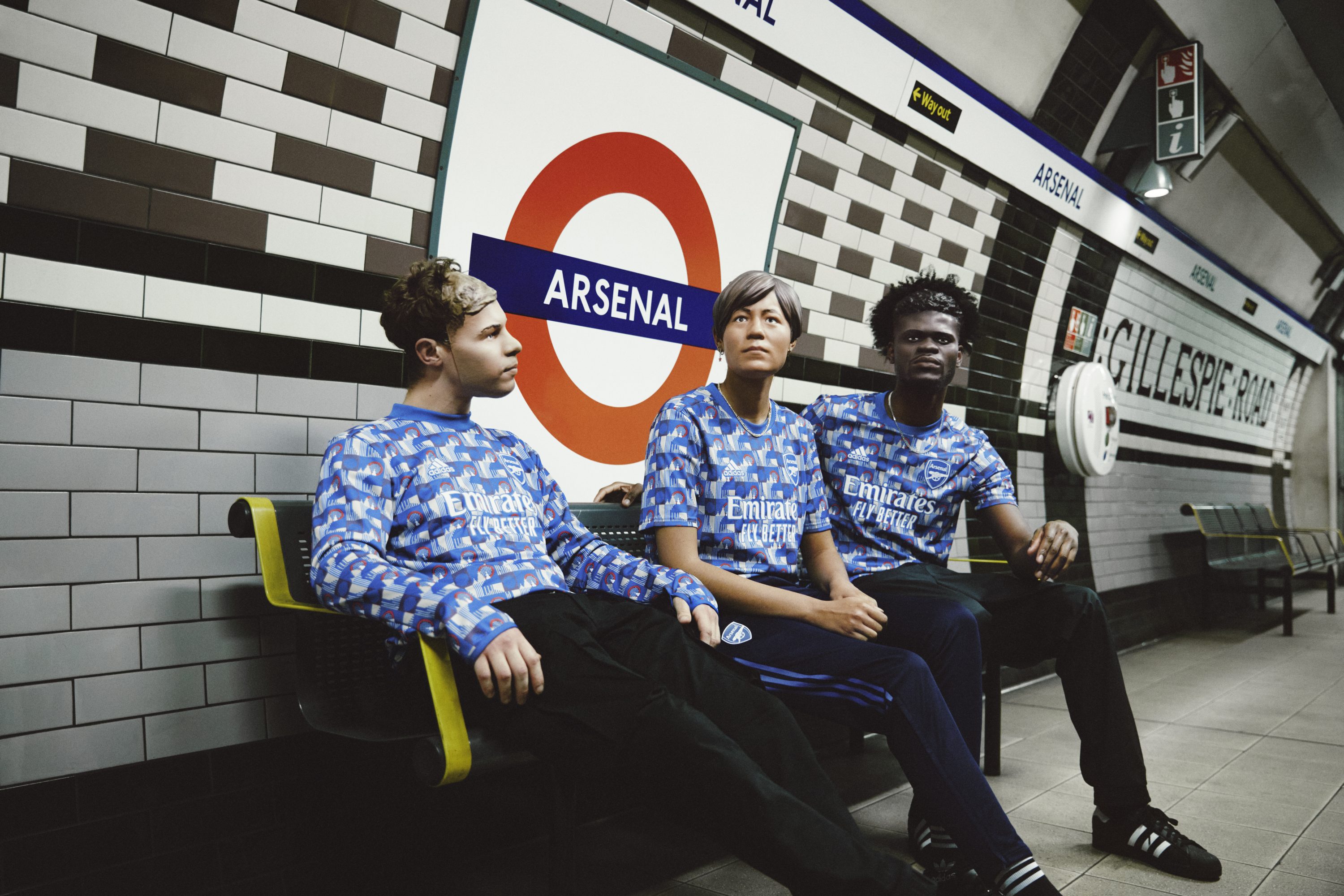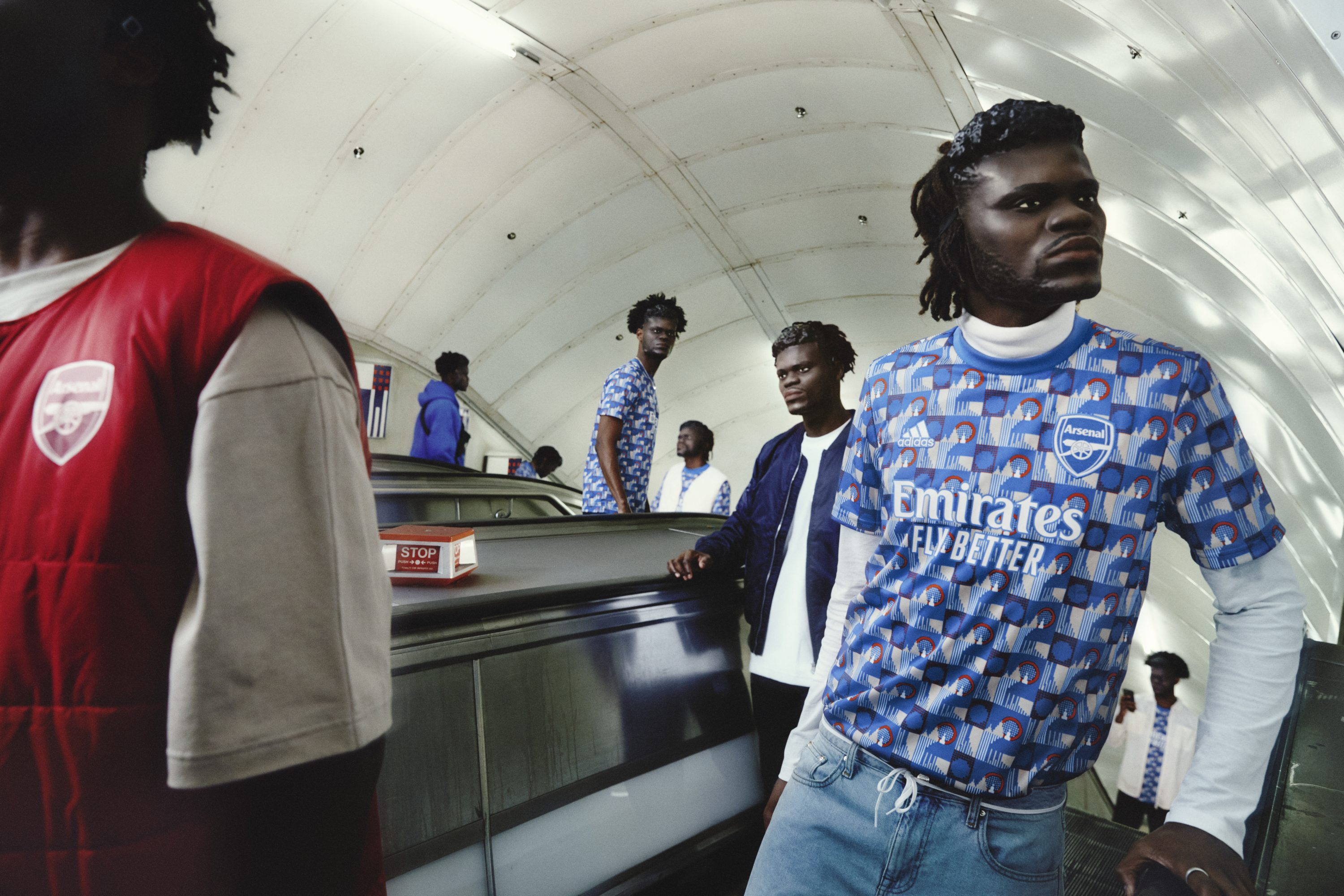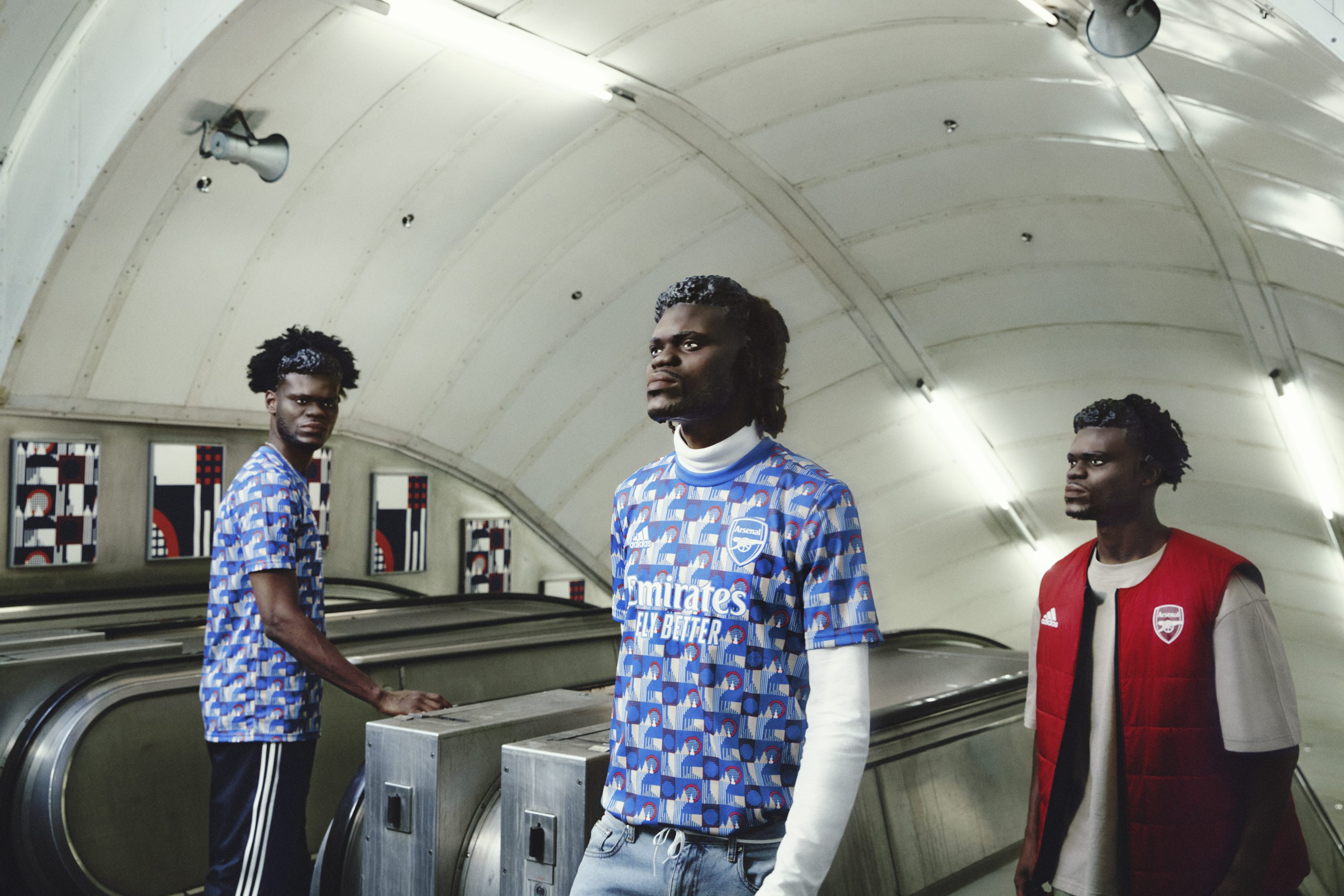 The campaign was shot in three locations over the course of one day; a disused platform in Charing Cross train station, Walthamstow Pumphouse Museum and Arsenal Underground Station.
The entire photoshoot was shot using continuous lighting. With Crowns&Owls background in motion and the limitation of the locations, the absence of flash helped shape the look and feel of the work.
Crown & Owls' work centres around the construction of cinematic worlds that compliment the fashion within them and vice versa. This ethos is prevalent within the campaign as the vibrant, rich colours from the Arsenal jerseys gently cut through the grey tones of the eerie locations. The shots themselves establish a sense of modern day dystopia that feels oddly familiar and close to home, showcasing the new kit in a way that captivates, but that is also in tune with Adidas' infamous contemporary image. Paired with the combination of the new kit and classic Adidas pieces (styled by Carlotta Constant) the shots emulate a stylistic impression of the London Underground, with the players and their clothes subtly remaining the sole focus of the images.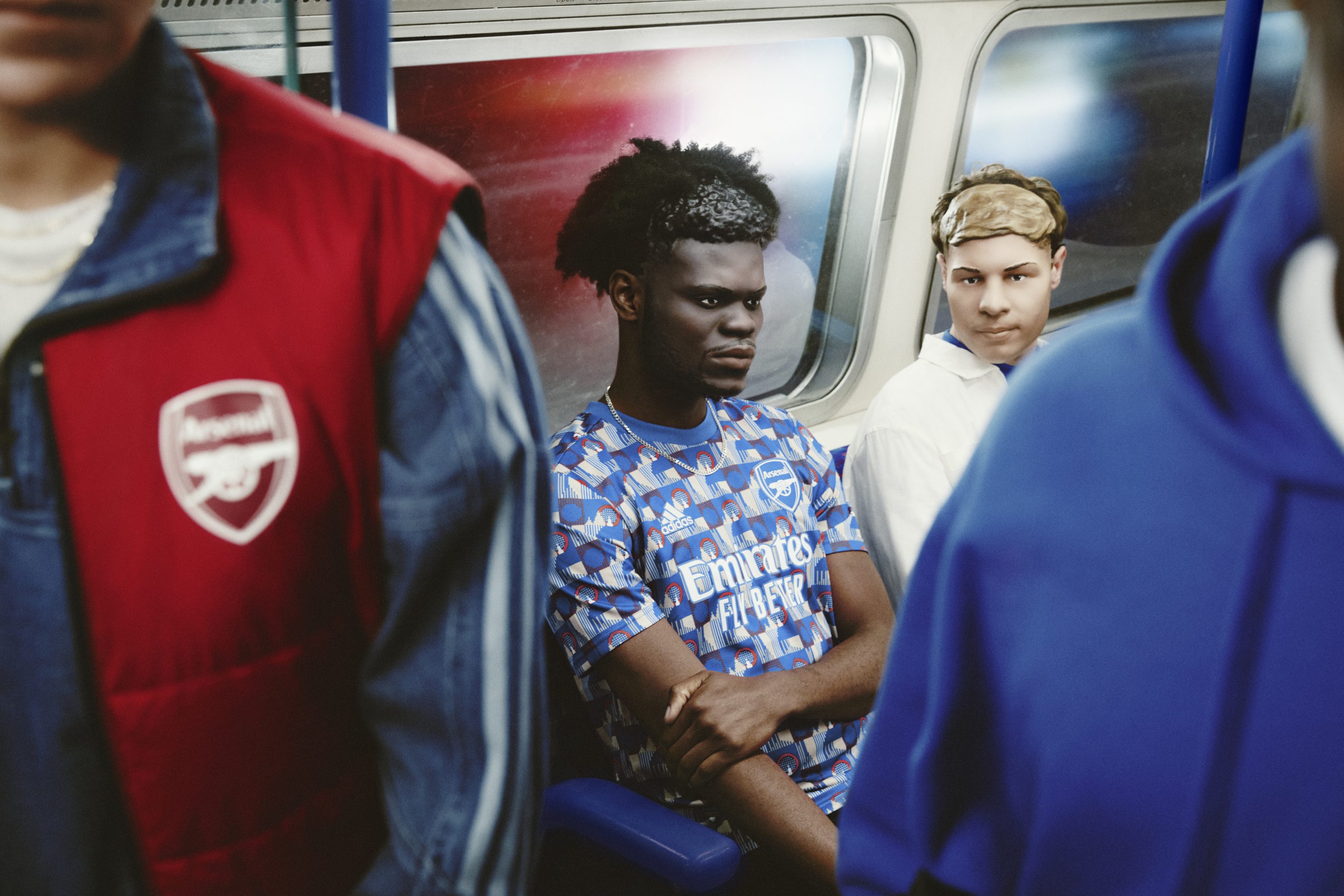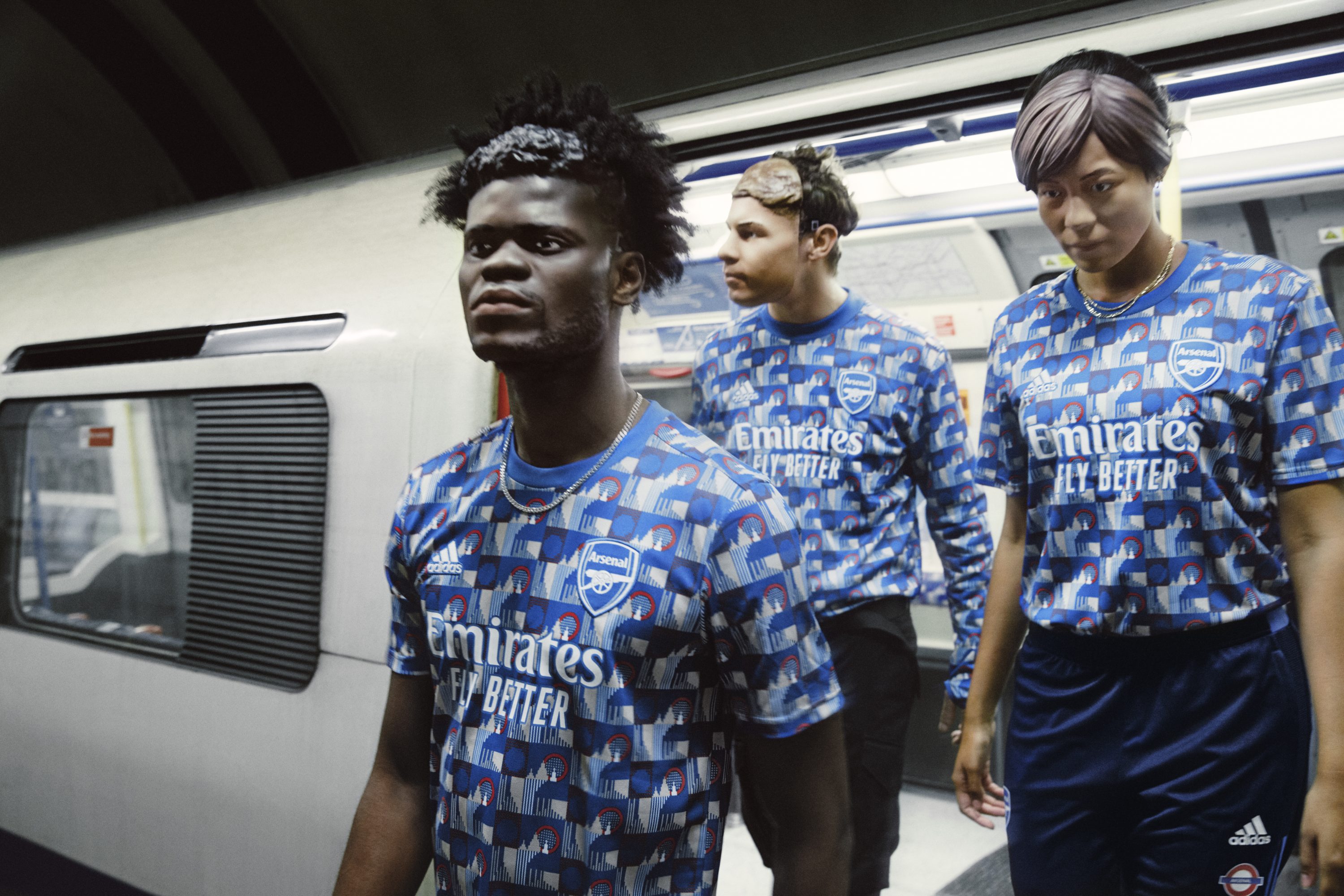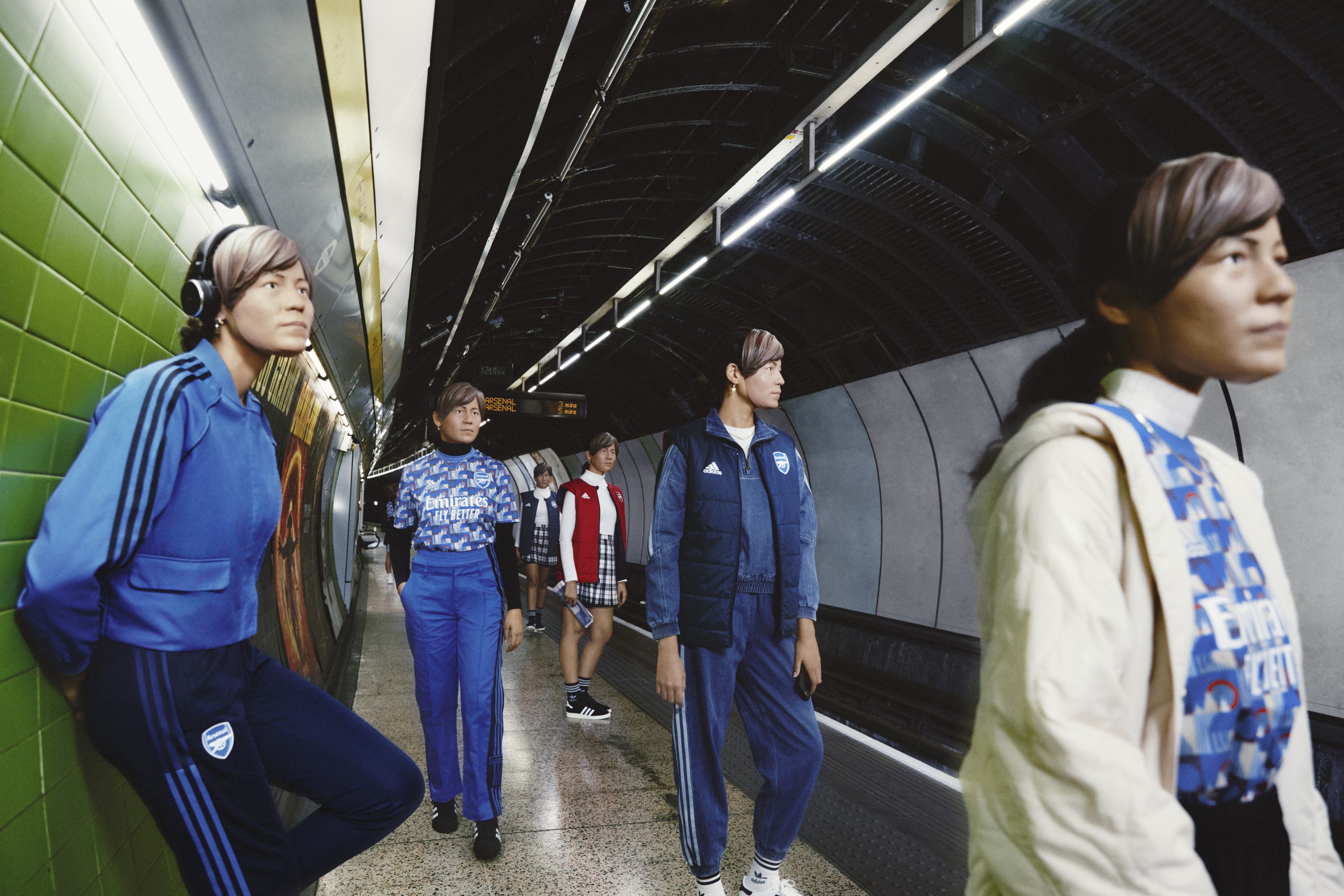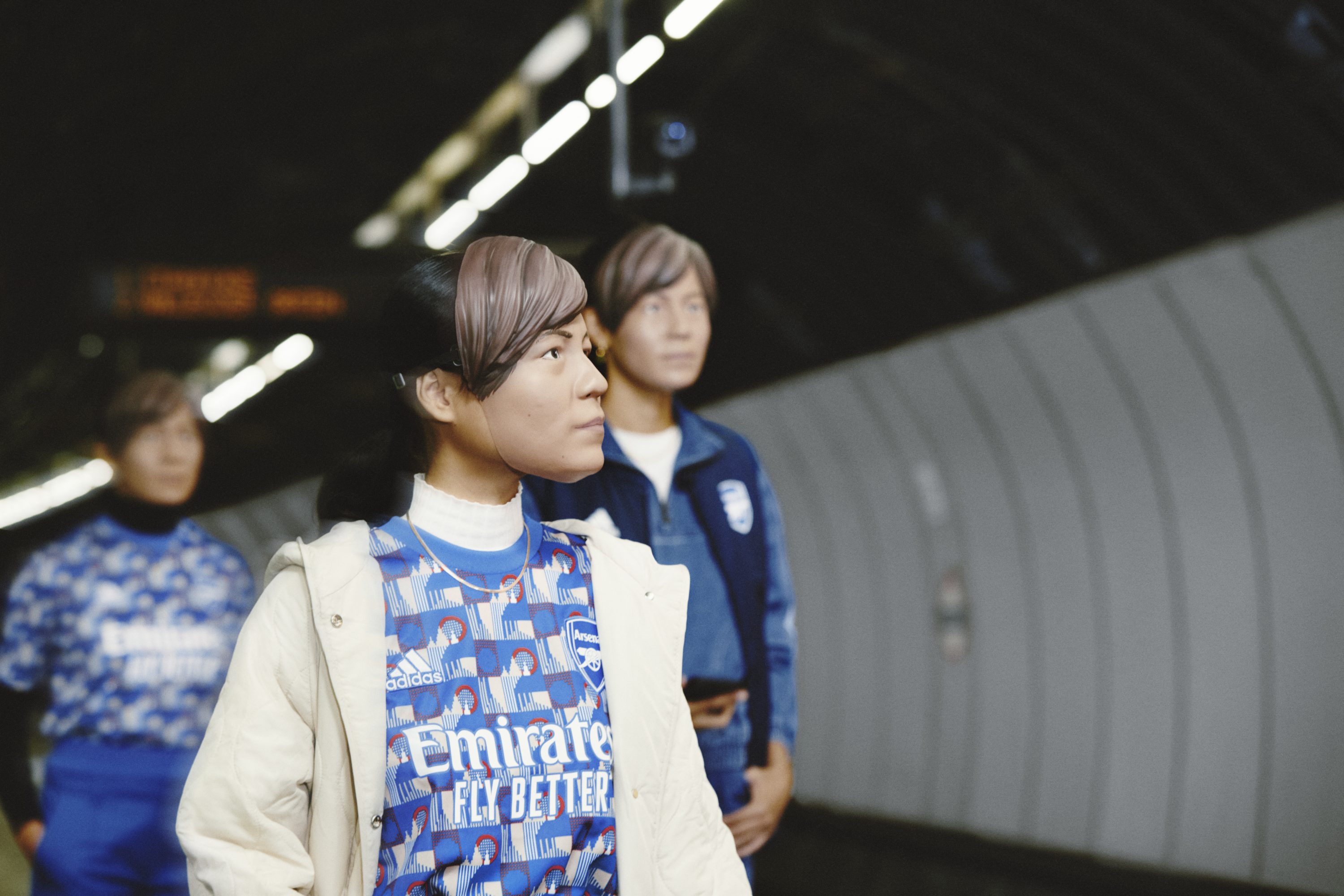 The concept for the campaign was brought to life by using 3D scans of the actual players themselves, created by Form Capture. These were then transformed by model maker Ben Millar into hand-painted Vacuform masks which were worn by models for the shoot. A creative decision was made to enlarge the player's original facial features by 20% for the mask models, achieving a humorous yet endearing effect, leaning into a more surreal depiction of the well-known faces.
FINISHED MASKS | CREATED BY BEN MILLAR, MILLAR MODELS
BEHIND THE SCENES | CHARING CROSS, ARSENAL, WALTHAMSTOW PUMPHOUSE