GIFFORD'S CIRCUS
RACHEL LOUISE BROWN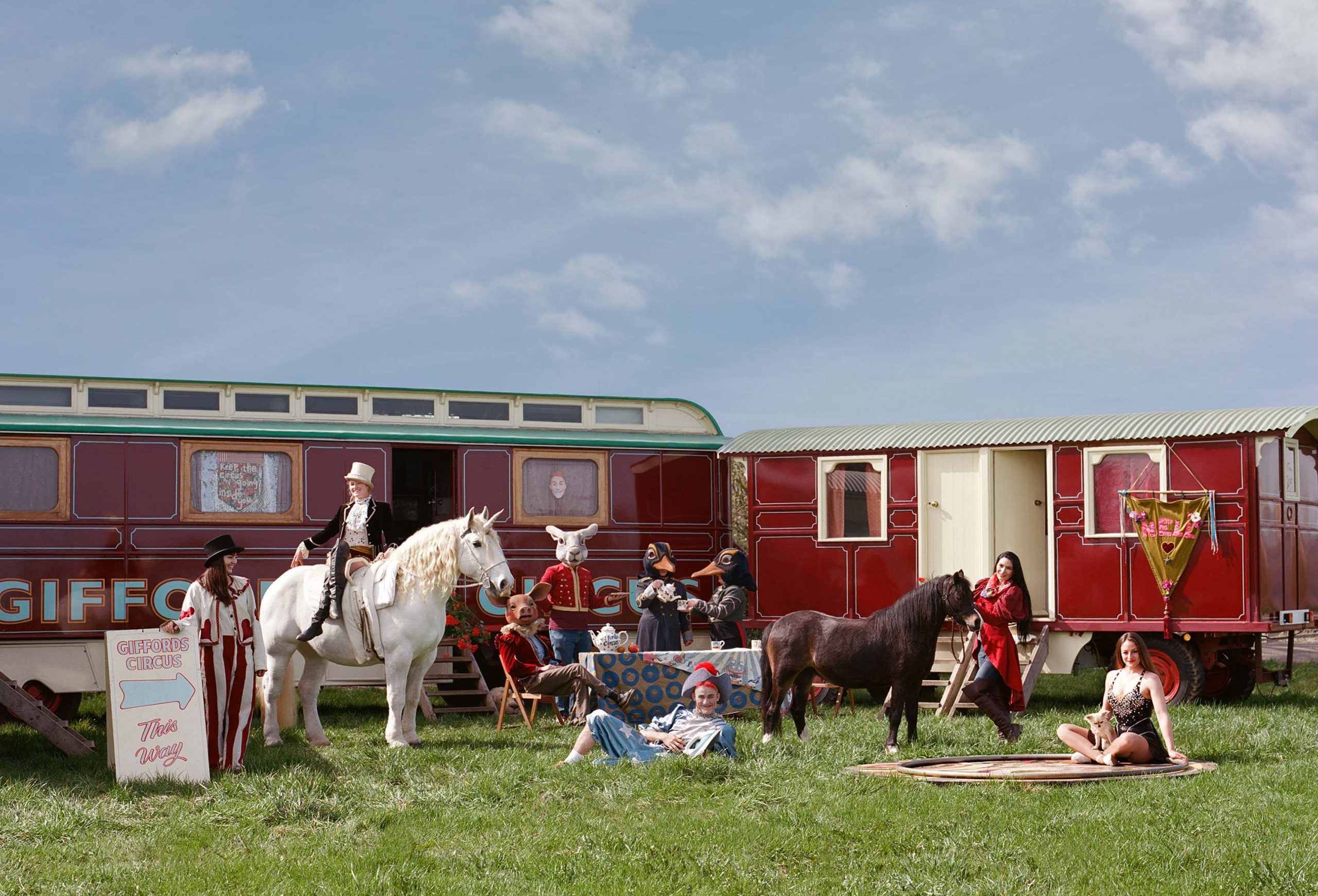 Rachel Louise Brown was commissioned by Town & Country magazine to photograph the many skilled performers of Gifford's Circus, in the South West of England, as they prepare to go on tour for the Summer. Each performer is pictured by Rachel in elaborate archive outfits from the costume department, with their touring wagons and props.
A traditional English circus, Gifford's combines brilliant artistry and athleticism, with attention to detail and highly creative themed shows. This year's visionary Celtic theme, 'The Hooley', was originally dreamt up by late founder Nell Gifford, and has been brought to life by Nell's niece, Lil Rice, who has steered Gifford's through a most tumultuous pandemic year.
Rachel's photographs offer a slice of magical escapism. Pictured are Lil Rice, Tweedy the Clown, Nancy Trotter Landry, Tatiana Ozhiganova, Eliza Wimperis, and Apple the Poodle.
Although originally an editorial commission, Rachel has since returned to photograph the Gifford's Circus again.  Yet to be released, this continuation explores the life & characters of the circus in a more magical and intimate way